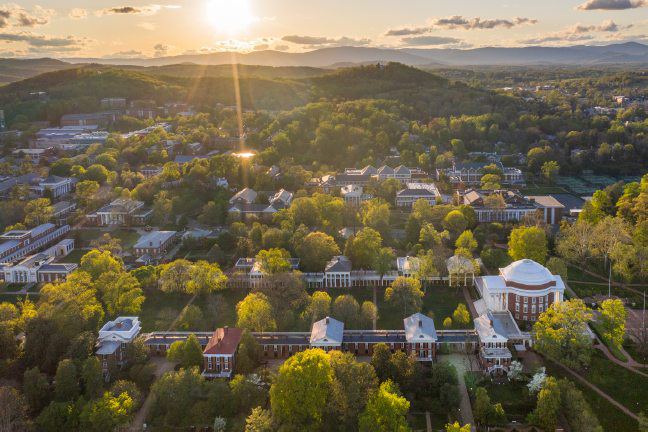 We can't wait to see you for Days on the Lawn! We've designed these days just for you, so we hope you'll treat UVA as your home, feel welcome to ask questions, and enjoy meeting the people that make UVA special - just like they'll enjoy meeting you. Select your event date below to see a full schedule and everything you need to know about planning your trip.
To register for your respective admitted student event(s), please follow the instructions located in your MyUVA Application Portal.
Please click below for more information regarding parking and your day's schedule.
Additional Events
Admitted Student Tours
If you aren't able to visit us for Days on the Lawn, we would be glad to welcome you for an Admitted Student Tour! Current students are ready to show you the can't-miss sights and share their authentic experiences about what it's like to live and study at UVA.
Virtual Student Experience Sessions
Hear from professors and student leaders about what it means to learn, lead, and live at UVA. Explore the UVA community through live and recorded sessions. We hope you'll register for all the virtual sessions that interest you. Please find the recordings of these sessions here.
Resources
School of Architecture
The School of Architecture congratulates you on your admission and invites you to contact them directly at a-school-admissi[email protected] with any questions about visiting the A-School.
School of Education and Human Development
School of Engineering and Applied Sciences
Batten School of Leadership and Public Policy