Saturday, October 2, 2021
Fall Fling is an annual in-person open house designed to highlight Black/African American student experiences here at UVA. This one-day event for prospective students will also highlight some of the countless resources that students use to find their place in the diverse UVA community.
Fall Fling will feature student-led tours of Grounds; a discussion on the University's culture of community and advocacy; lunch with current students; an inside look at the UVA admission process; and more!
Check out some of what we've got planned below, and feel free to reach out if you have questions! You can contact us by phone at (434) 982-3377 or by email at [email protected]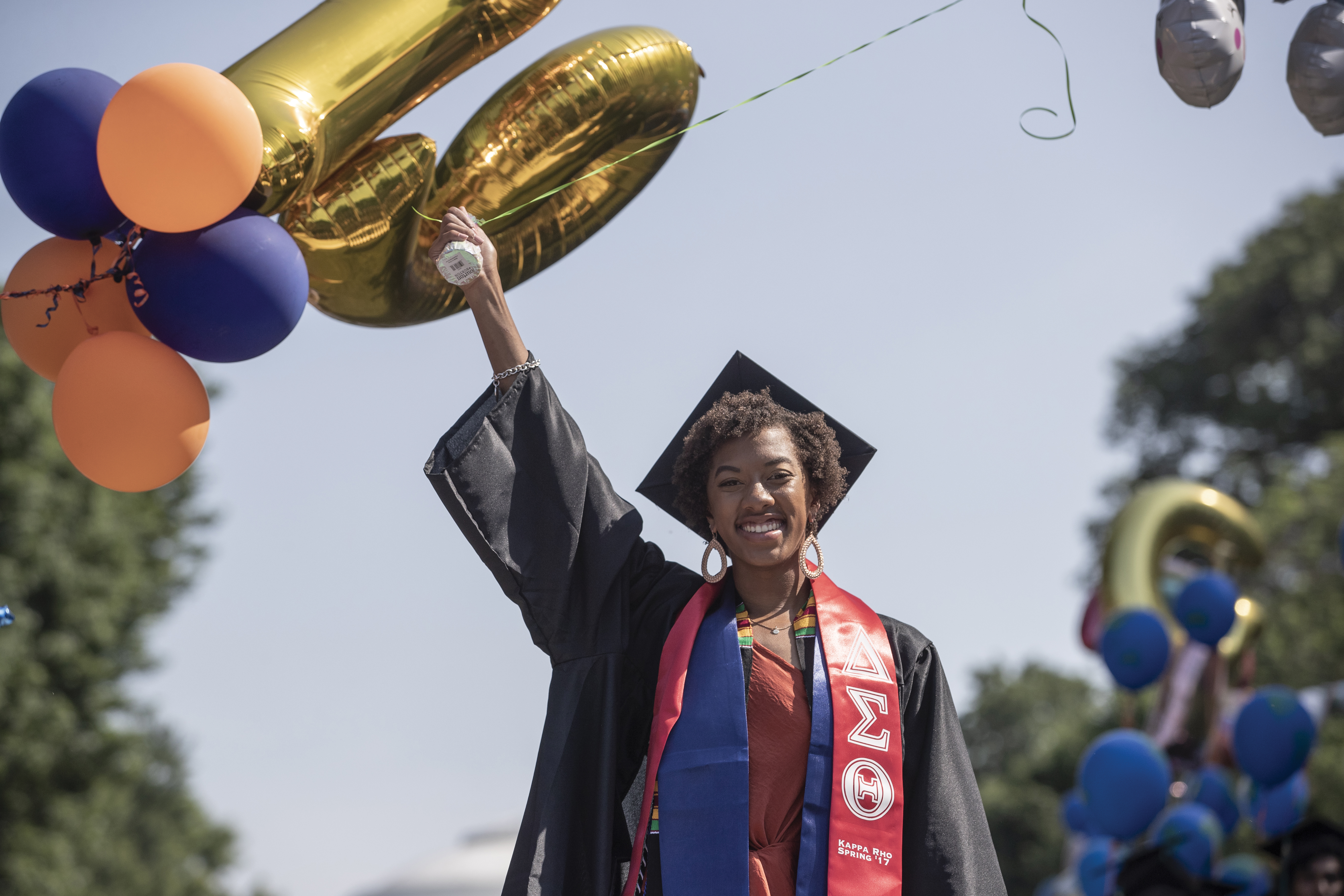 ---
IMPORTANT: Mask, Health, and Safety Guidelines
To help protect the health and safety of the UVA community and all our visitors, all Fall Fling participants are expected to follow all health and safety guidelines established by the Governor of Virginia, the University of Virginia, and the Office of Undergraduate Admission. As a campus community, we are fortunate that we have exceptionally high vaccination rates. Due to a surge in COVID-19 cases across the United States, caused by the Delta variant, the Centers for Disease Control and Prevention (CDC) recently released a health advisory urging increased vaccination coverage and mask usage. We seek to avoid disruptions to our classes, activities, and student life as much as possible while maintaining our commitment to mitigate risks for the UVA community and all visitors. As a result, we encourage all Fall Fling attendees to be fully vaccinated. To reduce your risk of catching or spreading illness, we ask that you stay home if you feel sick, even if your symptoms are mild. Additionally, masks are required for all Fall Blast and Fall Fling attendees within UVA buildings, both vaccinated and unvaccinated. When possible, please practice physical distancing between individuals. Please remember that registered visitors may only have a maximum of two guests accompany them at the open house event. You can find information on the most up-to-date University COVID polices here: www.coronavirus.virginia.edu.
---
Optional Student-Led Tour #1 (7:30 AM ET)
Ever wonder what a UVA student sees on a typical day?
Join us for a student-led tour around Grounds with
stops at the Lawn, libraries, student centers, and more.
This is the first of two optional tours offered during the day,
so don't worry if you can't make the morning tour!
Check-In and Breakfast (8:00 AM ET)
Arrive, check in, and meet some of our student
volunteers over breakfast. You'll also get a packet
with all the materials you'll need for the day.
Welcome Session (9:00 AM ET)

Kick off the day by hearing from UVA community
members and get a preview of the day to come.
You'll hear from a current student; the Dean of Undergraduate Admission;
and the Director of Diversity, Inclusion, and Outreach.
Ins and Outs of Admission and Financial Aid (9:15 AM ET)
How can you craft a strong UVA college application? What
materials will you need to submit? How might UVA help meet
the cost to attend college? Come learn answers to these
questions and more!
Academic Information Sessions (10:00 AM ET)
Undergraduate students have lots of academic options at UVA.
Choose one of the seven schools to visit and learn more about!
Choose between the Batten School of Leadership & Public Policy;
the College of Arts & Sciences, the McIntire School of Commerce,
the School of Architecture; the School of Education & Human
Development (kinesiology); the School of Engineering & Applied
Science; and the School of Nursing.
Student Session (11:45 AM ET)
This panel is designed to give you some insight into
what being part of the UVA community is like. What's
it like being a student at a public, predominantly white
institution?  How do students find and make community
on Grounds?  How does the University respond to student
and community advocacy? 
Come hear us discuss these questions and ask us some questions of your own.
Family Session (11:45 AM ET)
The University has countless resources to help students succeed
and find their community. Panelists will include students and
administrators from across Grounds who will discuss how to utilize
all that UVA has to offer.
Lunch (12:45 PM ET)
Grab lunch on us. Eat with current students and chat with them
about life here at UVA.
Optional Student-Led Tour #2 (2:15 PM ET)
Hop on a student-led tour before you head home.
Learn about the University with stops at the Lawn,
libraries, student centers, and more.