Saturday, October 15, 2022
Fall Fling is an annual in-person open house designed to highlight Black and African-American student experiences here at UVA. This one-day event for prospective students and families will also highlight some of the countless resources that students use to find their place in the diverse UVA community.
Fall Fling will feature information sessions on admission and financial aid, as well as our individual schools and colleges; lunch in our dining facilities with current students; a student-led tour of Grounds; and more! Check back soon for the full schedule of events.
Registration for this event is first-come, first-served. Please reach out if you have any questions! You can contact us by phone at (434)982-3377, or by email at outreachteam@virginia.edu.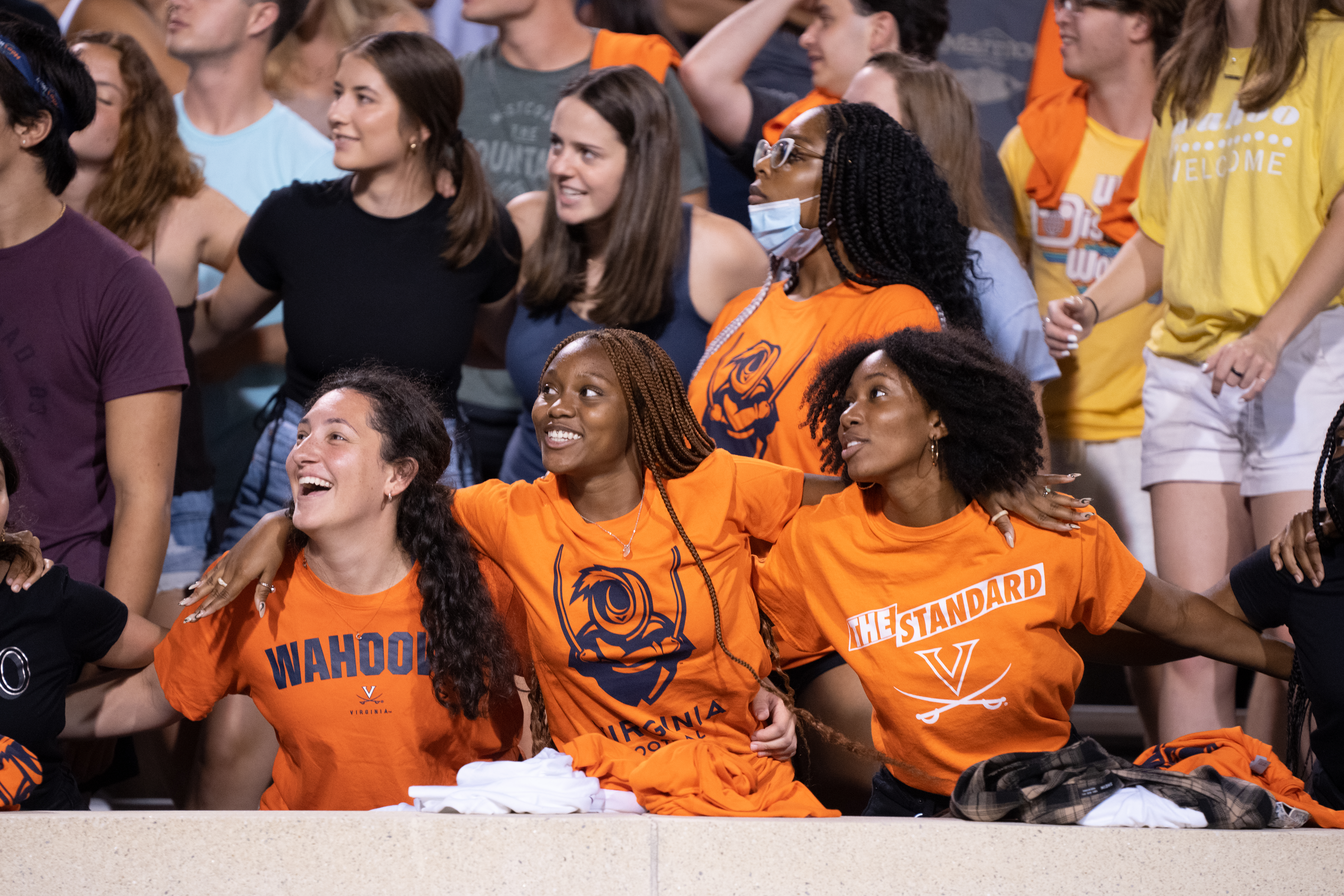 7:45 AM: Optional Tour of Grounds
An early morning tour will depart from Old Cabell Hall steps.
8:00 AM: Check-In and Continental Breakfast
Arrive, check in, and meet some of our student volunteers over complimentary breakfast.
9:00 AM: Welcome Session
Fall Fling will kick off with a welcome from the UVA community and a preview of the day to come.
9:15 AM: Navigating Admission and Financial Aid
How do you apply to UVA? What makes a strong application? How might UVA help meet the cost to attend college? Come learn answers to these questions and more!
10:15 AM: Academic Information Panel Discussions/School Visits
UVA offers over 75 undergraduate majors and several different undergraduate schools. Attend one of the school open house sessions to learn more.
11:30 AM: Student Session
Hear from current students about their experience at UVA.
11:30 AM: Family Session
UVA has countless resources to help students succeed and find their community. Panelists will include students and administrators from across Grounds - Office of African American Affairs, Residence Life, Safety & Security, Advising, Career Center.
12:15 PM: Lunch with the UVA Community
Grab a seat in the Newcomb dining hall and have lunch with a current student or staff member.
1:15 PM: Optional Tour of Grounds
Before heading home, hop on a student-led tour of Grounds. Learn about student and academic life while taking in the beauty of Grounds.
1:30 PM: Optional Office of African American Affairs Meet & Greet
Before heading home, visit the Office of African American Affairs to learn about how they support students.