Thursday, October 14, 2021
The Office of Undergraduate Admission is excited to welcome you to our annual Virtual Fall Workshop for College Counselors and Community Based Organization Leaders on Thursday, October 14, 2021. For convenience, we have decided to host this year's event in a virtual Zoom format.
The opening session will include a welcome from University leadership, updates on Diversity, Equity, and Inclusion (DE&I) resources, and relevant updated recruitment processes and policies for counselors, students, and families. The day will also feature a session with Student Financial Services, the Jefferson Scholars Program, athletics, and our deans of admission. Additionally this year, we are proud to introduce a speaker from the Walentas Scholars Program, a new initiative aimed at attracting the most talented first-generation students to the University of Virginia. Each session will include live Q&A with University professionals and admission staff, and will be recorded and posted to this page.
We appreciate all you do to help students and their families navigate the college search and application process. Please use this page to review the day's schedule and access future recordings of the sessions. We look forward to hosting you on October 14!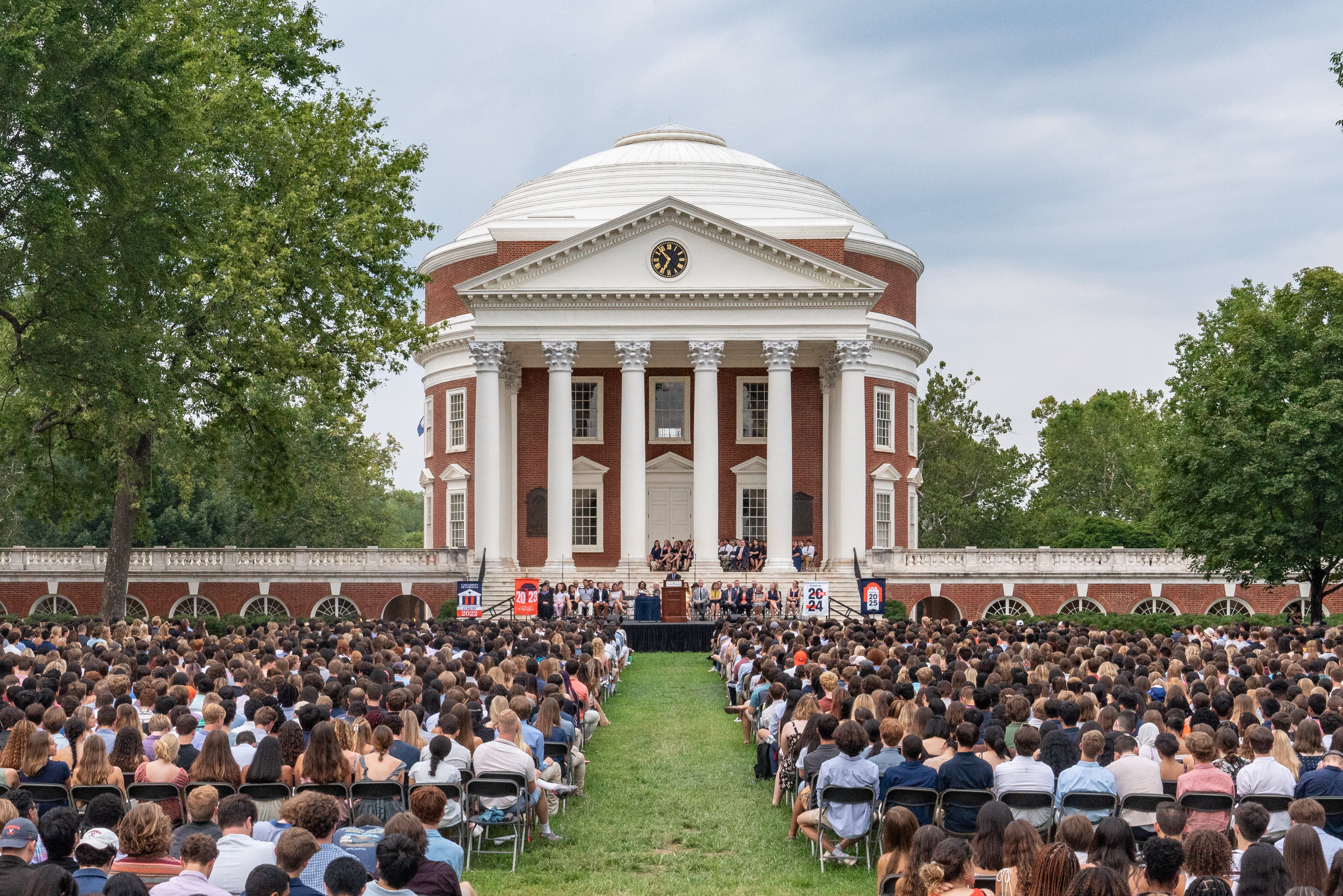 9:00-9:45 AM: Welcome & Diversity, Equity, & Inclusion (DEI) Resources Panel
The University is committed to developing and maintaining an inclusive and supportive community. Learn more about the programs, policies and practices University offices have adapted to ensure safety, wellness and accessibility for students and families.
Greg Roberts, Dean of Undergraduate Admission, University of Virginia 
10:00-10:30 AM Scholarships & Financial Aid
In a year of uncertainty, the University is certainly committed to making college affordable for Virginia families.  Learn about how financial aid at UVA reduces the net cost for 70% of Virginia households. Additionally, learn more about the details of the Jefferson Trust & Jefferson Scholars Foundations all followed with a live Q&A.
Presented by Scott Miller, Director, Financial Aid, Ben Skipper, Jefferson Scholars, Director of Graduate and Undergraduate Programs & Sarah Elaine Hart, Director of Walentas Scholars Program
10:35-11:05 AM Athletic Recruitment
The college application process can be confusing, but many students must also navigate NCAA requirements.  Gain insight on how to best advise student athletes on the nuances of college recruiting and athletic scholarships followed with a live Q&A.
Presented by Jason Baum, Assistant Director for Compliance, Department of Athletics
11:10-11:40 AM The Transfer Path: Transfer Admission, the GAA, & the UVA-Wise Option
For counselors and families, knowing how colleges and universities review transfer students is significant. Hear from Deans about the transfer process with a live Q&A. Additionally, understanding the many wonderful opportunities at UVA at Wise can be useful and exciting. Learn more about UVA at Wise, programs and more!
Click here to learn more about transferring to UVA and our Guaranteed Admission Agreements.
Presented by Doug Hartog, Director of Undergraduate Admission, University of Virginia, Kristen Greer, Assistant Dean of Undergraduate Admission, University of Virginia & UVA-Wise Rep, UVA at Wise
11:45-12:30 PM Regional Team Meetings
Developing a connection with the admission counselor visiting and representing our Office in your regional area can be helpful. Come explore and connect with UVA admission representatives in your area during this regional-based session to learn, ask questions, and connect & more! 
Presented by Deans of Admission, University of Virginia