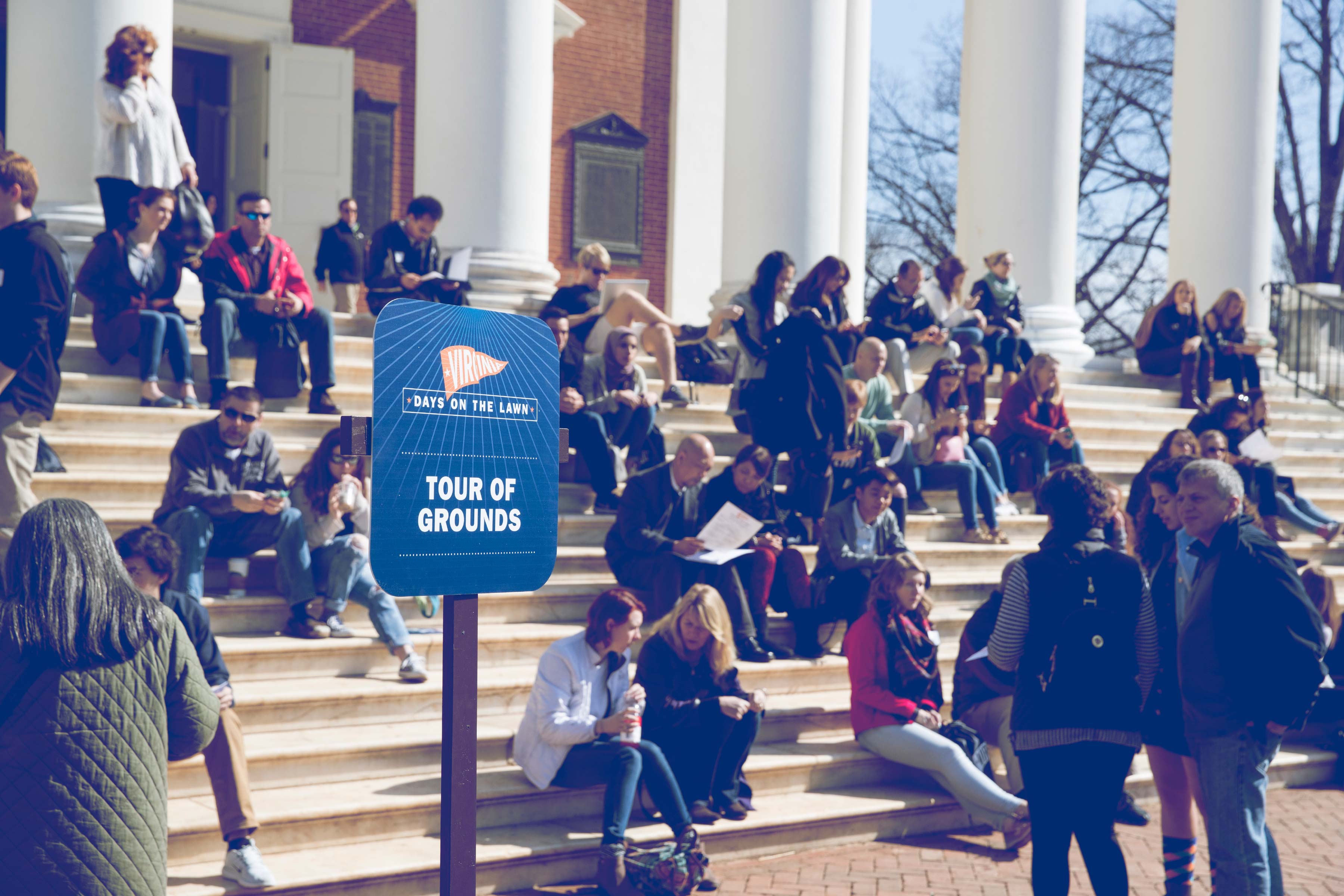 University Guide Service
The University Guide Service (UGS) is a student-run, volunteer organization that provides admission and historical tours of Grounds. The UGS will offer live virtual tours every Tuesday and Thursday at 12:00pm ET and every Saturday at 1:00pm ET through the end of April. In April, they will also host live evening chats at 8:oopm ET. Please register for your tour here.
The Virginia Ambassadors
Our Virginia Ambassadors are happy to answer questions about all aspects of life at UVA! The group is made up of 300 students of various backgrounds, majors, and years, all with a passion for sharing their UVA stories. They will host live Q&A on the Office of Undergraduate Admission's Youtube channel every Wednesday at 9:oopm ET through the end of March. No registration required, just check your email for a link to their live streams. If you have questions, please email: [email protected].
Office of Admission Interns
The Office of Admission Interns are a dedicated group of students ready to answer questions about UVA and life in Charlottesville, provide resources, and share their experiences. Find them on Instagram @UVA_summer or check out their blog here. Recent blog posts include "Winter Weather in C'ville," "Hiking + Recreation at UVA," "The Charlottesville Farmers Market," and more. 
Alumni
Do you want to connect with alumni who recently graduated from UVA? Head to the Alumni Association's Prospective Student Outreach page to learn more about opportunities including the Virginia Alumni Admission Network and Cavalier Admission Volunteers.