Saturday, November 6, 2021
Hoos First Open House is designed to illuminate the experiences of students at UVA who are the first in their family to attend college. This one-day event for prospective students will also highlight some of the countless resources that students use to find their place in the diverse UVA community.
Hoos First Open House will feature student-led tours of Grounds, a discussion on the University's culture of community and support, an inside look at UVA admission and financial aid, and more.
Check out the schedule below, and please reach out if you have questions. You can contact us by phone at (434)982-3377 or by email at outreachteam@virginia.edu.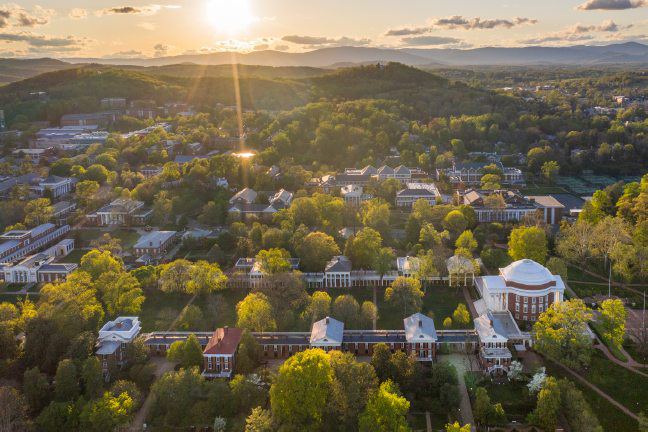 8:00 AM ET: Check-In and Breakfast
Arrive, check in, and meet some of our student volunteers over complimentary breakfast.  
9:00 AM ET: Welcome Session
Hoos First Open House will kick off with a welcome from the UVA community and a preview of the day to come
9:15 AM ET: Navigating Admissions and Financial Aid
How do you apply to UVA? What makes a strong application? How might UVA help meet the cost to attend college? Come hear from Office of Admission deans and Student Financial Services to learn answers to these questions and more!
10:15 AM ET: Panel with Current Students
Hear from current students who are the first in their family to attend college. They will talk about what it's like to be part of UVA's community and the resources that have supported them along the way.
10:45 AM ET: Resource Panel
The University has countless resources to help students succeed. Hear from administrators and programs from across Grounds who will discuss the resources and support networks available to students who are first in their family to attend college.
12:00 PM ET: Lunch
Enjoy lunch on us and get a chance to chat with current students about life here at UVA.
1:15 PM ET: Optional Student-Led Tour of Grounds
Take a tour of UVA Grounds with a current UVA student before you head home. Learn more about the University's classrooms, libraries, student centers, and more.
Additional Resources for First-Generation Students
Hoos First: Support for First Gen Students - Hoos First is what we call our community of more than 1700 first-generation undergraduate students, faculty and staff. Through intentional connections and educational programming, First-Generation Student Support is here to help our first-gen students transition to the University of Virginia and thrive in their academic, social, and personal lives while they are here.
FLIP (First Generation/Low Income Partnership) – FLIP is a student-run group on Grounds that seeks to build a community for first generation and/or low income (FGLI) students and allies at UVA. FLIP's mission is to coalesce students to advocate for an expansion of University resources, empowering the FGLI community through the endorsement of educational and economic equity. Through intentional community programming, FLIP at UVA hopes to render an invisible identity, visible.
First Gen Mentoring Network - Have questions about navigating UVA? Need guidance about where to get help or information? Through the First-Gen Mentoring Network, you can connect with faculty and staff members who have volunteered to speak with students about topics ranging from social life, adjusting to college-level work, choosing a major, and much more. All members of the network have received training about the unique challenges and strengths of first-gen students, and they are eager to support you and to welcome you to the UVA community.
UFUSED at UVA - The United for Undergraduate Socioeconomic Diversity chapter at UVa aims to foster an inclusive university environment, regardless of socioeconomic status, by advocating for the success of lower income and First Generation students
Center for Undergraduate Excellence - The CUE seeks to give students the opportunity to grow intellectually by offering resources that can help students find scholarships, fellowships, research positions, and post-graduate programs
Access UVA Student Support - The Office of the Dean of Students (ODOS) provides students who are receiving financial aid from the university support in the form of one-on-one meetings; programs related to financial literacy, housing, study abroad, etc.; and outreach dedicated to promoting the academic and emotional wellbeing of students
First in Their Families: Connecting UVA's First-Generation Students, Faculty - This article discusses the resources available on Grounds that promote the success of First Generation students at the university
UVA Career Center Support for First Generation College Students