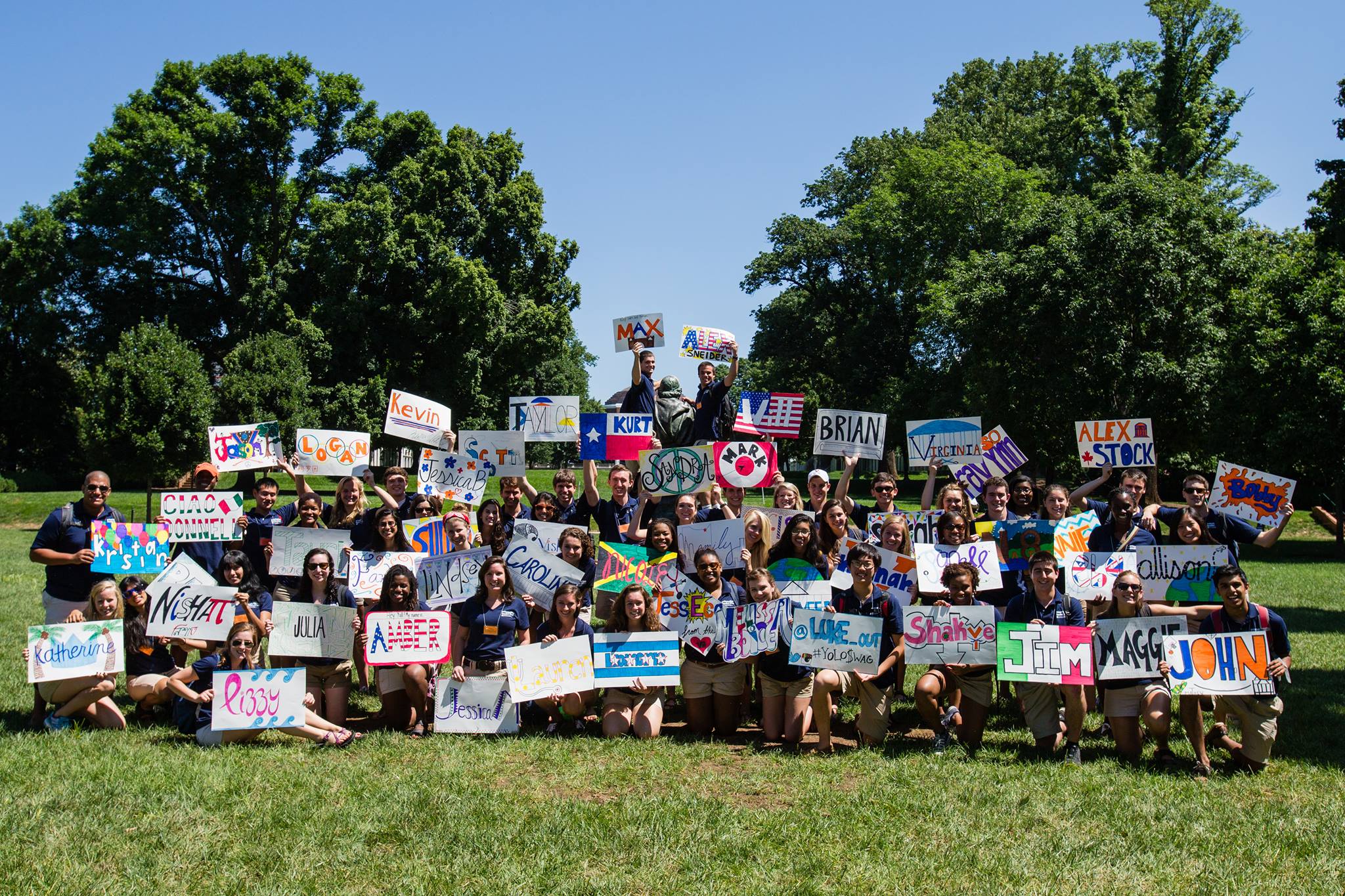 Congratulations! You've been invited to join our community and now it's time to imagine yourself here. This is your chance to own your future, to create a life filled with exciting opportunities and to start your pursuit of better.
ADMITTED STUDENT EVENTS
Throughout the spring, the Office of Admission will host many exciting virtual and in-person events to help you learn more about the UVA community and all it has to offer. To learn more about these events, please visit our Days on the Lawn page.
ACCEPTING YOUR OFFER
If you're ready to join our community, log into your application portal and complete the reply form. Pay your enrollment deposit and you'll be an official member of the UVA incoming class.
If you did not submit official testing during the application process, you must request an official score report from the SAT or ACT if you did not apply Test-Optional. Score reports and final transcripts should arrive in our office before July 1.
TAKING A GAP YEAR
Students admitted to UVA as undergraduates can request to take a gap year after they complete high school, prior to enrolling at the University. To request consideration for a gap year, students must pay their enrollment deposit by May 1 to secure their place in the class and fill out the form in their MyUVA Application Portal, located near the bottom. The deadline for the form is July 1. Students will be notified if their gap year is approved within two weeks. Requests should include a tentative gap year plan for the coming year.
ORIENTATION AND NEXT STEPS
After you have accepted your offer and paid your enrollment deposit, the Office of Orientation and New Student Events will be in touch with next steps. You'll need to work through the responsible computing tutorial to activate your UVA email account and complete other tasks to prepare for enrolling at UVA.
All new students are expected to attend Summer Orientation, and there are 10 different sessions during the summer months. At orientation you learn about the University, ask questions, meet with an academic advisor, sign up for classes, and get to know people. You have the chance to speak with representatives from various offices and handle logistical details like familiarizing yourself with Grounds, getting your student ID, and choosing a dining plan. Please refer to the Orientation and New Student Program site for details about registration and session dates.
If you earned AP, IB, or dual enrollment credits in high school, you may be eligible to receive transferrable credit. After you send your official AP score report and/or IB diploma and/or dual enrollment transcript, you will receive an official evaluation from the Registrar's Office at summer orientation. In the interim, please refer to the College's Transfer Credit Policy page to view estimated equivalencies.
COVID-19
The latest COVID updates are posted to the Coronavirus Information site, which includes a COVID tracker and information about testing, health apps, and vaccinations.