Spring Showcase is a virtual open house designed to highlight Black/African American and Hispanic/Latinx student experiences here at UVA. This two-day virtual event for admitted students will also highlight some of the countless resources that students use to find their place in the diverse UVA community.
Spring Showcase will feature panels on Black, Latinx, and multicultural experiences; a student-led virtual tour of Grounds; a discussion on the University's culture of community and advocacy; and more!
This is your University, and you belong here. Allow Spring Showcase to jumpstart your educational path by helping you find your fit. Join us on April 10-11. Take a look at what's planned and register below!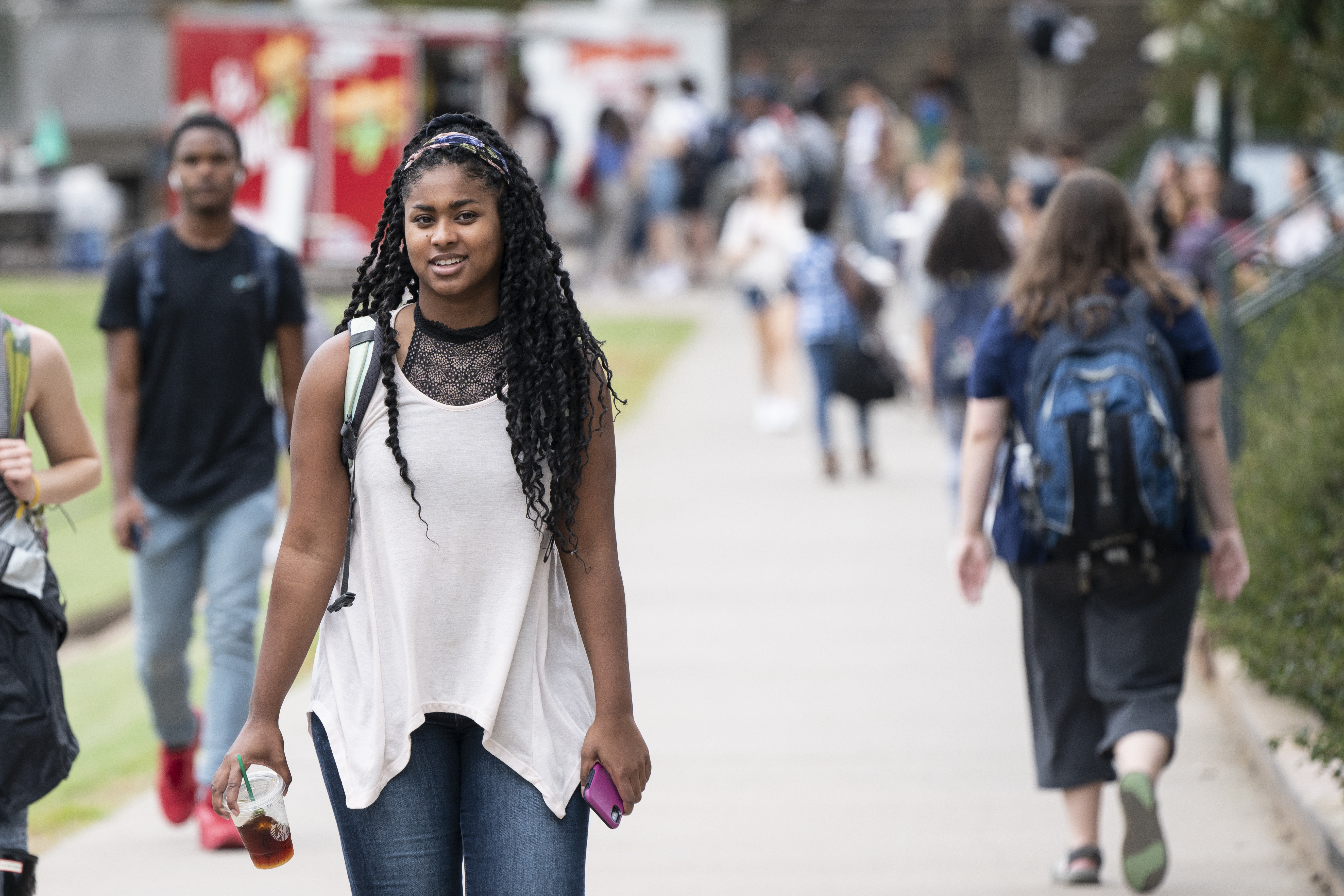 Welcome Session

Kick things off by hearing from the Vice Provost of
Enrollment, the Dean of the McIntire School of Commerce,
and the Office of Admission's Director of Diversity, Inclusion
and Outreach.
A Day in the Life
Ever wonder what a UVA student sees on a typical day
around Grounds? Join us for a guided tour around the
University with stops at the world-famous Lawn, the
Multicultural Student Center, a first-year dorm, and
more. We're sad you can't visit us in person, but this
is the next best thing!
Student Experience Panels
These thirty-minute sessions will give you the opportunity to hear
directly from—and ask questions directly to—current UVA students
about their experiences. There will be a panel on Black, Latinx, and
multicultural student experiences.
Grounds for Succeeding
The University has countless resources to help students
succeed and find their community. Panelists will include
students and administrators from across Grounds. They'll
share how to discover your place at a state flagship like UVA.
Culture, Community, and Advocacy at UVA
The University has undergone many changes since its
founding over 200 years ago. Come hear from panelists
about how student and community advocacy has shaped
modern-day UVA.
Student Drop Ins
This will be an opportunity to speak directly with students
from all the different schools of undergraduate enrollment.
There will be representatives from the College of Arts &
Sciences and Professional Schools (the School of Engineering & Applied Science,
the School Architecture, the School of Nursing, the
School of Education's Kinesiology Program, the Batten
School of Leadership & Public Policy, and the McIntire
School of Commerce).
Closing Session

To end Spring Showcase, hear a closing from Kevin
McDonald (Vice President for Diversity, Equity, Inclusion,
and Community Partnerships) and comments from
Dr. Cameron Webb (White House Senior Policy Advisor
for COVID-19 Equity and Director of Health Policy and
Equity at UVA's School of Medicine).