Tuesday, September 13, 2022
The Office of Undergraduate Admission is excited to welcome you to our annual Virginia Counselor Workshop for college counselors and community-based organization leaders on Tuesday, September 13, 2022. This year's event will be held on UVA Grounds in Charlottesville, Virginia. Registration for the event will open in mid-August 2022.
Sessions will include a welcome from University leadership, updates on the college transition experience in a COVID world, Diversity, Equity, and Inclusion (DE&I) resources, and relevant updated recruitment processes and policies for counselors, students, and families. The day will also feature a session with Student Financial Services, the Jefferson and Walentas Scholars Programs, athletics, and representatives to speak on the college transfer process.
We appreciate all you do to help students and their families navigate the college search and application process. Recordings of previous, virtual events can be found below.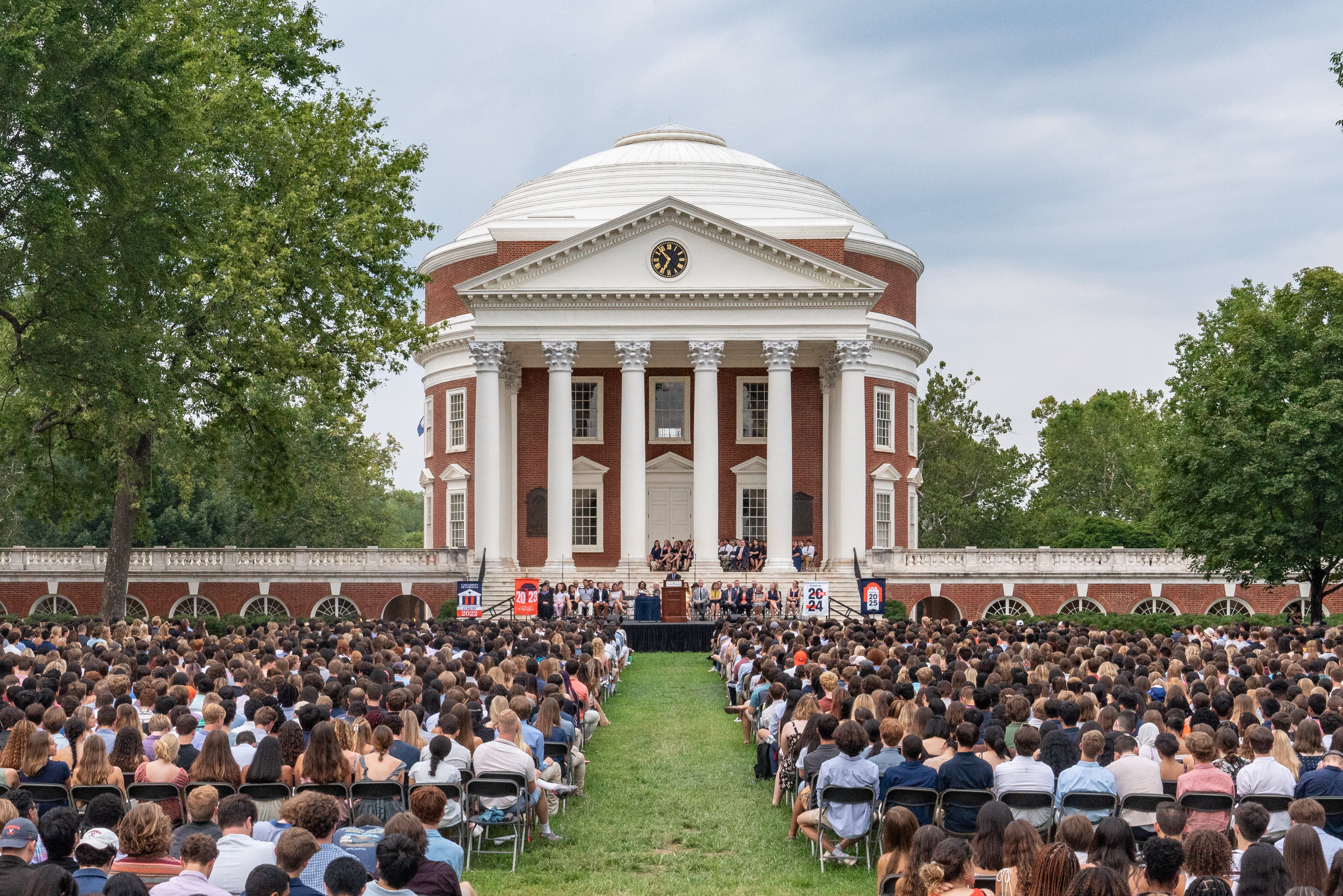 8:00am Check-In and Breakfast
Check-in will take place from 8:00-9:00am outside of the Newcomb Hall Ballroom. Please join us for a catered breakfast before the event officially begins at 9:00am.
9:00am Welcome from Dean Roberts
UVA Dean of Admission Greg Roberts will kick off the morning with a welcome and a review of the previous UVA admission cycle.
9:25am Post-COVID First Year Transition Experience
Incoming first-year college students have spent much of their high school experience online. Our panel of UVA staff and current students will discuss how that has impacted the transition to college life and academics.
10:00am Diversity, Equity, and Inclusion Resources
A panel of UVA staff and students will discuss the resources available at UVA to promote diversity and ensure a sense of belonging for all students.
10:30am UVA Scholarships: Jefferson and Walentas Scholars Programs
11:30am Breakout Sessions
On your registration, you will have the option to note your preference for one of four breakout sessions:
Athletic Admission and NCAA Compliance
Transfer Student Process
UVA Financial Aid
Recommendation Letter Writing Workshop
12:00pm Lunch and Q&A with UVA Admission Deans
During lunch, UVA Admission Deans will be available to answer your remaining questions from the day.
1:00pm Optional: Tour of Grounds
If your schedule permits, we invite you to take a tour of UVA Grounds from one of our current students.